HOW TO FIND WORK


As the TESOL TEFL industry grows worldwide, it generally advertises over the internet. Every month, over 20'000 new jobs are listed on advertising websites. Agents also advertise for teachers, however they are paid by schools to find teachers. It is advised that you don't pay an agent to find work for you. It is essential that you research the country where you want to work and get an idea of the average pay and conditions. Jobs which stand out as being too good to be true generally are. It may be a good idea to travel to the country you wish to work in before choosing a school. The more research you do, the better.



PREPARATION
Prepare your documents.
COVER LETTER
It is highly recommended that you keep your cover letter plain and easy to understand. Keep person details to a minimum and relevant. The person reading the document probably isn't fluent in English, so write for your audience.

Be sure to cover:


The reason you are writing


The place you saw the job listing


Who you are and your skills


The reason why this particular job is important to you


Be polite and respectful
EXAMPLE:
Dear Mr Moon,

My name is John Brine and I am writing for the position of EFL instructor at "EngKor Institute Busan" which I saw advertised on the Teflen Job Board on the 22nd November, 2013.
I recently graduated from the University of Southern Queensland with a communications degree. With the hope of travelling and working, I then studied the 150 hour TESOL/TEFL Master Course offered by Teflen Training College. I also worked part-time as a tutor at a local high school, helping students prepare their final English assessments.
I have always wished to travel and have thought that Korea would be an interesting country to visit. I have also always enjoyed teaching and the process of learning. I've heard Korean is difficult to learn, but I am willing to try. Please consider my application for the position of EFL Instructor. I think I can provide a unique and upbeat atmosphere to the company and desire the opportunity to expand my own learning.
I have read testimonials from your former employees and your school has a very good reputation. I would do my best to uphold this reputation and it would be an honour to work for such an institution. Please find my attached CV and feel free to contact me if you have any further questions. Thank you for your consideration.
Sincerely,
John Brine

RESUME / CV
As with your cover letter, attempt to keep your CV as short and to the point as possible. Your employer doesn't need to study your life story, just get a general picture of the type of teacher you would be. Be sure to cover your relevant work history, education and any specific skills which would be pertinent to the position. If possible, touch on the points the employer has mentioned in their advertisement.

EXAMPLE:
John Smith
- EFL Teacher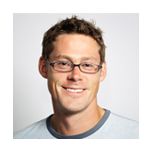 Name
John Brine



Date of Birth
4th January 1984



Address
123 Street Name
Town/City
State & Country
Post/Zip Code



Nationality
Australian



Phone
028 12345678



Email
john@gmail.com



Skype
john1234

Objective

John is degree educated and a hard working qualified EFL Teacher. He is committed to excellence and will always be supportive of a schools aims, agreed teaching styles, methods of assessment and other policies. John has created lessons for a variety of levels from pre-intermediate to advanced, he will encourage curiosity and will motivate your students. John is patient and kind with excellent communication skills and a solid understanding of strong lesson planning and classroom management.


Qualifications
Tefl Certificate.
Master Course,
Teflen Training College.

Bachelor of Arts (Major: Writing)
Macquarie University,
Sydney.

CPR Certified
HCMS Health.






Experience
Edmundston Elementary School, Sydney. (Teaching Assistant)
Assisted the teaching staff at EES by preparing lessons in English, History, and Geography.
Corrected assignments and provided reports to each teacher on the grades achieved by each class.
Assisted course tutors in the preparation of lessons for individual tutoring sessions.
Co-ordinated presentations and demonstrations as part of the teaching curriculum.

Jackson Writing Centre. Sydney. (Instructor)
Conduct writing conferences with students.
Identify weaknesses in development and style.
Guide writers in solving problems.
Learned valuable interpersonal communication skills by collaborating with students from many fields.

Freelance Tutor (Teacher)
Tutoring high school students in English.




Skills

MicrosoftWord, Access, PowerPoint and Excel. Macromedia Dreamweaver and AdobePhotoshop.

Interests

Japanese language and culture, sport and outdoor activities.

Referees
Stephen Williams
Tutor
Teflen Training College name@teflen.com
(+612) 12345678

Profesor Andrew Roberts
English Department
Macquarie University
name@mq.edu.au
(+612) 12345678